I didn't think so after looking in the mirror, but after seeing these pics it hit me that I've spent the day looking like a hooker. I didn't think it was so bad since the dress isn't really tight and my boots are flat, but oh well.
Off topic but I was at my best friends house with my brother and a few others last night. We had nothing to do so my brother started calling people pretending to be from the "Luscious Panda Escort Service" that they came up with out of the blue. It was amusing.
Cavewoman hair for me today(if they had curling irons)...big and messy :D. I actually like my eye makeup today since I didn't half ass it like I have been.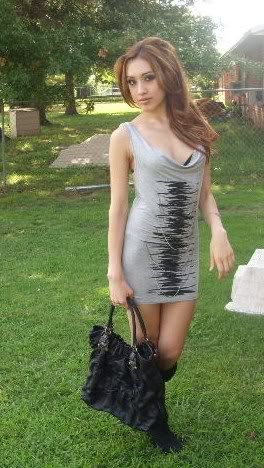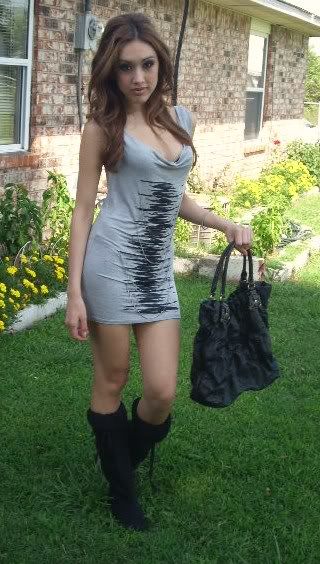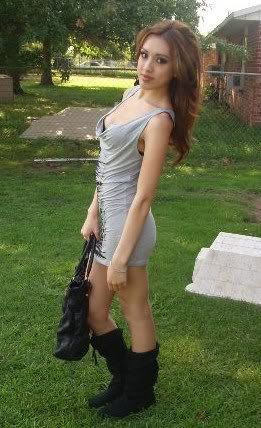 Dress from my mom so idk where it's from
Juicy Couture quilted bag(the leather feels really nice on this one)
Boots from gojane.com
--------------------------------------------------------------------
NYC mineral veil
Avon mineral blush in Golden Glow
Loreal de-crease
Mac Dazzlelight, Carbon, Soft Brown, and a bit of Patina on the inner part of my lid
Revlon Colorstay liner
Red Cherry falsies #218
Mac Cherish l/s
Smashbox Illume gloss