Nothing drastic, but I had a box of reddish brown and a box of light golden brown so I mixed them together. I know it'll fade soon, but I plan on doing dying it the same color in a couple weeks to intensify it a bit more.
So my outfits of the day...
Yeah right, I wish. It's sofa king cold and snowy...it's not the time for vagina length dresses. Just played dress up because I'm cooped up in the house.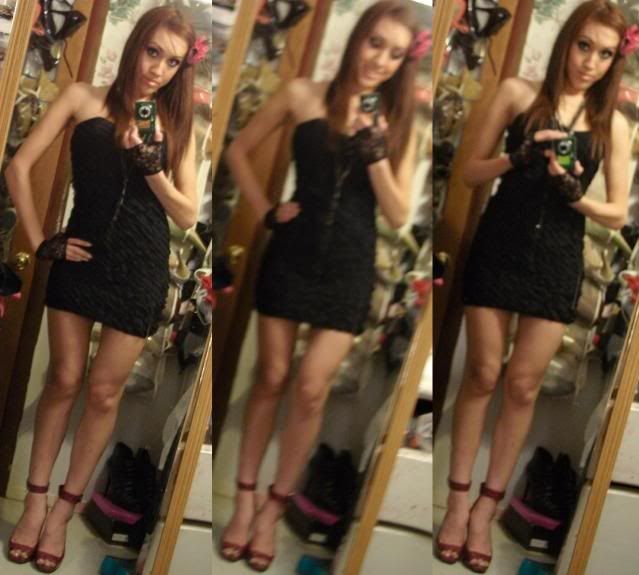 This is a pencil skirt hiked up into a slutty ho dress. I love gigantic flowers in the hair that look like they're about to devour my face.
My actual frumpy outfit for the few moments I spent outside...bleh. I have to wear long coats in this weather...my ass is sensitive to the cold. I was planning on playing in the snow with my bf and brother(oh my,that sounds so childish now that I think about it), but I changed my mind as soon as I felt the wind.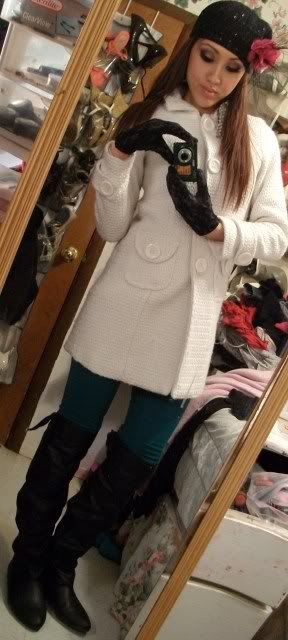 Since I had plenty of time on my hands I made a video...again.
Here's the look I did-