Sarah at
Crystal Cravings
sent these two beautiful pieces, and I absolutely love them. The earrings are sturdy/very well made so I don't have to worry about being extra careful in fear of ruining them. The necklace is also super pretty...I especially love how it looks when the sunlight hits it. I know I'll be wearing both pieces often (not together of course since the necklace is silver and the earrings are gold). She has lots of lovely pieces to choose from, so check her out.
http://www.crystal-cravings.blogspot.com/
All of the gold is gold filled so no flaking and it'll hold up well, and all the crystals she uses are authentic Swarovski crystals.
Mention me when you order and you'll get 10% off :).
The earrings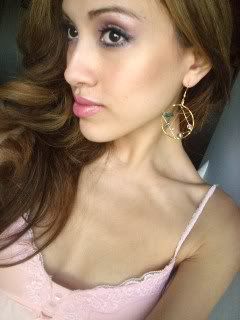 The necklace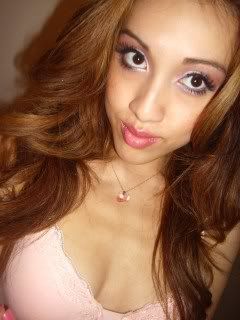 Off topic, but I'm having a good boob day and I had to point that out :P. It must be the shirt since my weight doesn't really fluctuate...they're usually so close to non-existant.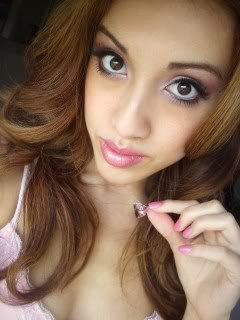 -------------------------------------------------------------------------------
A few have asked about the curling iron in my last post so I thought I could do a little review(Bed Head 1 3/4 inch).
~The clamp is very light which I thought was good since it'll glide down your hair easily when you're pulling the iron down to the ends.
~It was ready to use within a minute or so. I didn't time it so that's not exact, but it did heat up quickly.
~The temperature is adjustable and goes up to 400.
~If you watched the hair curling video I posted last week you can see that I do a lot of shaking my head and adjusting to get the curls how I want them to look. With this 1 3/4 inch iron I don't have to shake/fiddle with my hair as much since it's the perfect size for the really loose curls I like.
~Since it's quite large it might be useless for those with hair shorter than shoulder length. It would probably only flip your ends.
I have zero complaints...I really like it.
-------------------------------------------------------------------
And a pic of my makeup to finish the post. I used a light pink and a darker one from the Profusion 98 palette.