I wanted to see if I could get away with not wearing anything on the lower lashline...I winged my liner and make it a tiny bit thicker than usual to compensate for not wearing any makeup under my eyes.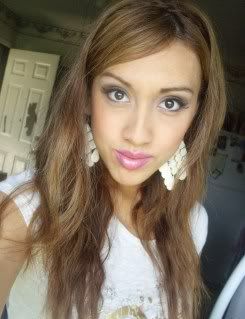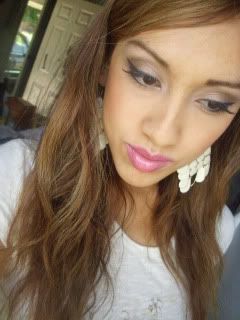 I'm wearing
Urban Decay Surreal Skin mineral powder
Mac Sunbasque blush
L'oreal de-crease
Urban Decay Underground
the dark brown and the black(used as liner) from the Kat Von D Beethoven palette
Ardell falsies (demi-luvies)
Mac Lovelorn lipstick
Urban Decay Pocket Rocket gloss-James
_________________________________
I braided a section of my hair and pinned it on the other side to make it look headbandish. I only like my hair curled, but I'm forcing myself to heat style less so I braided it again last night...made the braid loose so that it would only be a little wavy.