Just a dark green w/ black on the outer part and whitish highlight.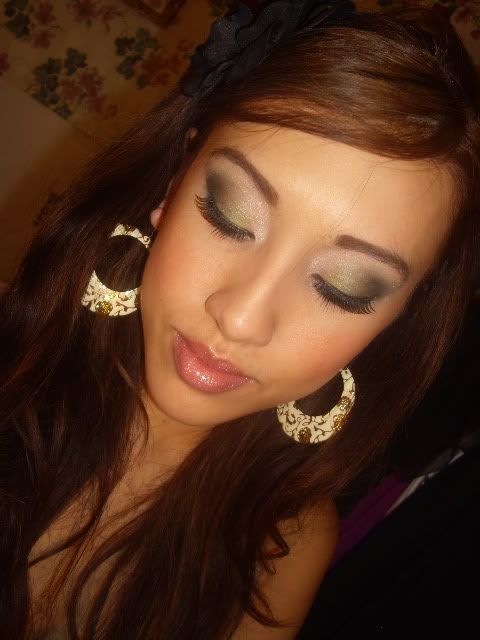 If I don't wear lipstick underneath my camera picks up the dazzleglasses pretty well.
I'm wearing
Everyday Minerals semi-matte formula
MAC Sunbasque blush
L'oreal de-crease
Milani Autumn Earth quad (dark green and the white)
MAC Carbon e/s
Elegant Lashes #99
Revlon Colorstay liner
MAC Dazzleglass in Rags to Riches
TJ Maxx never has anything I like, yet I still go every now and then in search of some amazing bargain. I just bought these shoes.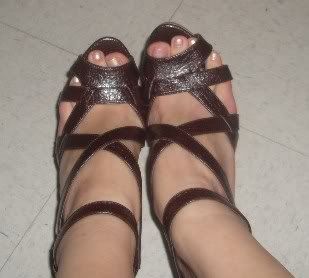 I pretty much only go out in heels so these are just staying in the neighborhood shoes. No point in wearing heels to a friend's house down the street. Of course I'd like to, but then I'd just look like an idiot :P.