He's not the "she's not pretty at all, you're much more beautiful" type. We don't bullshit each other...I mean, after 6 years flattering/boosting each others egos is no longer necessary :D. He insists that Megan Fox is not hot...he usually agrees with the ones everybody seems to find attractive(Jessica Alba and Kim K.). Freakin weirdo :P.
------------------------------------------------------
I had a request for an Angelina inspired cat-eye look...I didn't know if I should do the subtle or more dramatic version since I've seen her wear both. I chose a more dramatic one this time, and I'll do a more subtle one soon.
Instead of looking sexy, the serious face just makes me look mean and constipated. I promise I'm neither mean nor constipated.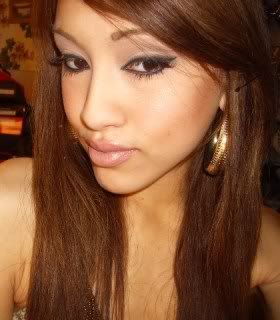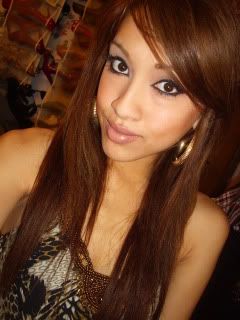 Video...It seems loud enough on Movie Maker, then seems quieter once I upload it?
----------------------------------------------
Another part of my shoe collection...here's the all white ones. I left out a pair of flats, wedges, and another pair of heels because they've been misplaced somewhere in my large mess.