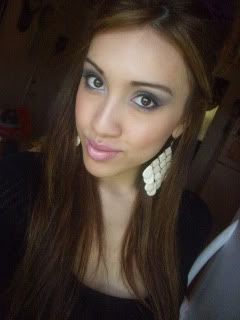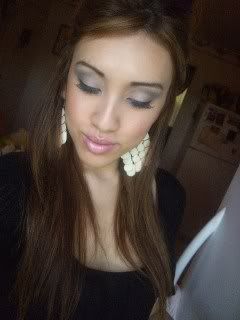 My hair that literally took like 60 seconds to do...putting some sort of hair accessory on really helps make it look like you at least tried a little :D.
I'm wearing
Physicians Formula tinted moisturizer
Mac Smooth Merge Msf(just the beige color...i think I've used it all week)
L'oreal de-crease
Revlon sultry smoke quad
Revlon colorstay liner
falsies
Mac Angel l/s
Nars Turkish Delight gloss
_______________________________________
I was tagged by
Parisky
to do the what's in your purse post...
I switch purses depending on what I wear, but this Coach tote is the last one I carried so it has my stuff in it. It looks small here, but it's actually pretty big.
That's all I carry besides my money, which I always take out when I get home.