I love how getting a tan makes your teeth look whiter. I haven't touched a Crest Whitestrip in ages and I drink a ton of coffee. Not that I have yellow teeth, but it's just something I noticed :D.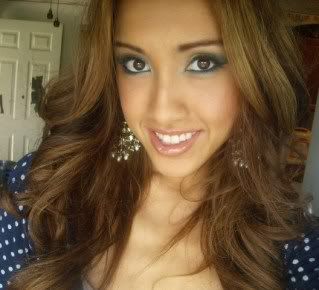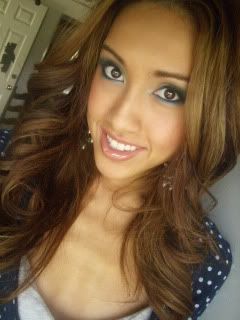 I'm wearing
Urban Decay Surreal Skin mineral powder
Mac msf in Smooth Merge
L'oreal de-crease, HIP pigment in Visionary, and Forgiving e/s duo(just the blue)
Revlon Colorstay liner
falsies
Estee Lauder High Gloss in Honey...it's such a pretty color but I hate the odd smell-it's like a menthol/mothball combo.