Whit from
whitzmakeuptipz
has a poll to choose one of the winners for her Spice Girls contest, and I'd appreciate any votes I get if you liked mine :).
I know it's hard to see in my photos, but after going back to my UD mineral powder today I realized that I like it much more than Everyday Minerals. In person this looks much more natural. I apply very little so I thought it was weird that the Everyday Minerals looked so obvious sometimes (to me at least).
And a question...my hair color in my photos looks very gold/bright orange. I already put the macro setting on when I take fotds because if I don't my photos are so bright my nose disappears. Is there some kind of setting I can use to fix this? I've tried putting scotch tape over the flash to tone it down, but I usually end up with dark reddish photos when I do that. When I don't use flash they're too blurry...changing the ISO helped a little but they still looked like crap. I don't want to buy a new camera just because my hair color isn't photogenic.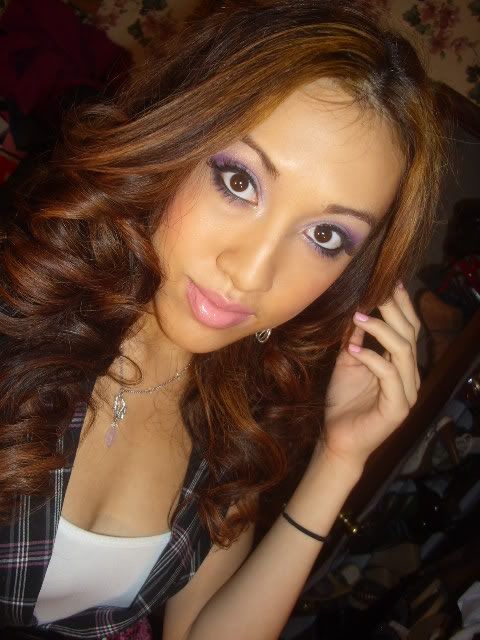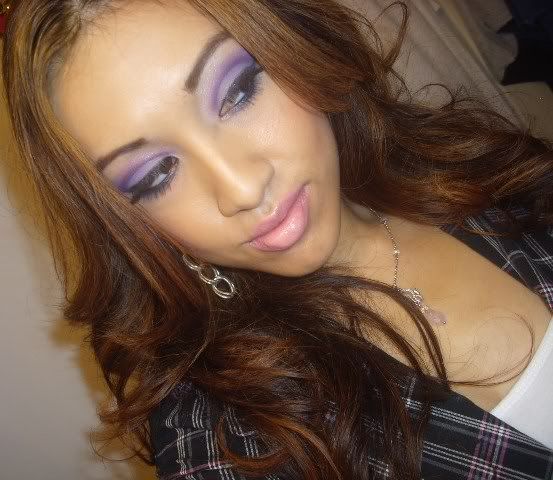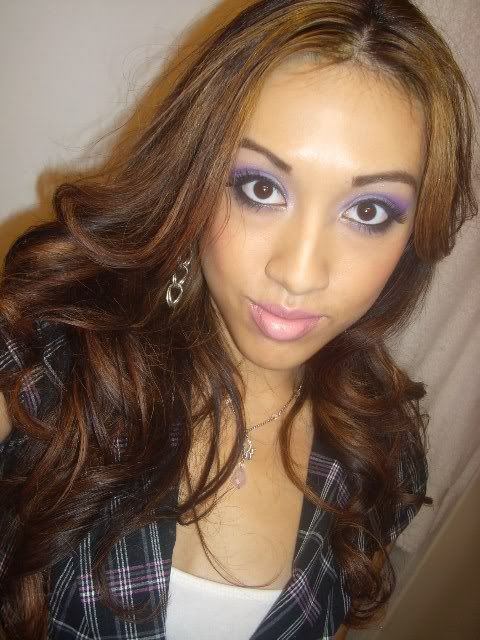 I used:
Urban Decay Surreal Skin mineral powder
TheBalm Hot Mama
L'oreal de-crease
two purples from 88 palette
MAC Dazzlelight
L'oreal HIP black cream liner
Red Cherry lashes
MAC Cremesheen l/s in Creme Cup
MAC lipglass in Underage