It's 2:11 a.m and I'm nowhere near tired so I'll post pics of my makeup earlier today. I had to hold my bangs because they don't stay put when I try to move them away from my face.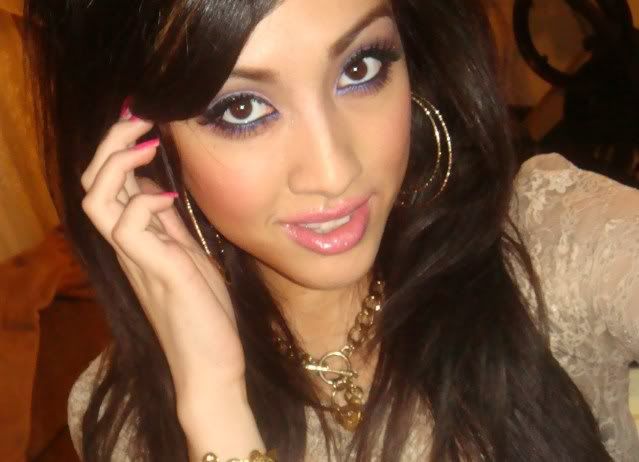 And the Claire's nail polish in Secret Garden in my previous post isn't crap! Two coats plus topcoat here. It was completely opaque after the second coat, compared to having to apply four coats of the polish in Glitz and Glam.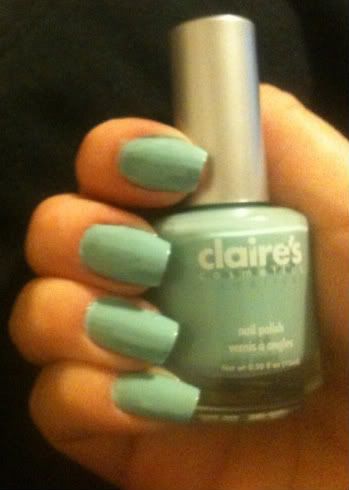 Oh, and the list of makeup I'm wearing...
Hard Candy Sheer Envy Tinted Moisturizer
CoverGirl blush in Rose Silk
L'oreal De-crease
a pale pink on my lid and plummy purple in the crease from a Profusion 98 palette
Mac Vanilla Pigment for browbone
Wet N Wild Idol Eyes pencil in Techno(lined around my eyes)
Maybelline black gel liner on upper lashline and waterline
false lashes
Maybelline Color Sensational Gloss in Pink Perfection