I recently bought two Rimmel Moisture Renew lipsticks(Pink Chic and Dreamy), and I love them both. Now I want more. I have more than enough lipsticks, and I buy the same types of colors over and over(how many pinky beige lipsticks does one person really need), but most likely I'll end up buying more because I am an imbecile.
I wore Pink Chic today. The eye makeup is blah...just gray + shimmery white shadow, liner on the upper lashline, and falsies. My half assed smile gives off vibes of misery and/or constipation. I promise it's neither.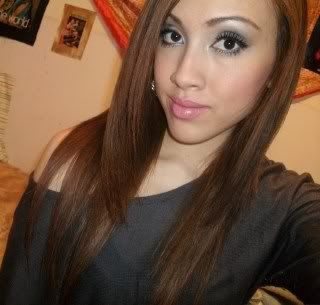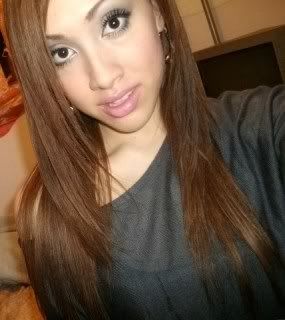 I love the texture. They're really smooth and have a slightly glossy finish. I'll try to convince myself to not buy more...Ha, Tiffany, you always set yourself up for failure.