I'm going to add a link to the giveaway at the beginning of my posts for now in case anyone wants to enter and hasn't seen it.
CLICK HERE
Plain neutral makeup today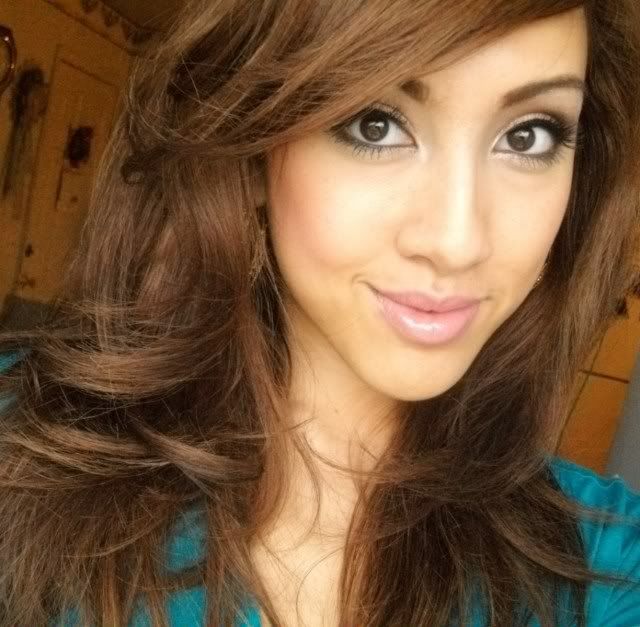 My bf made it into the picture, and I didn't know until I uploaded it to the computer. It's like Where's Waldo, except he's not cool enough to wear Waldo's sexy red and white striped shirt.
Maybelline Color Sensational glosses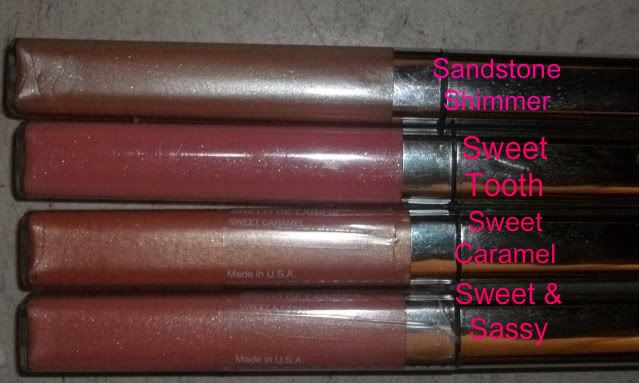 I'm wearing
Wet N Wild Natural Wear Powder
Hard Candy blush in Living Doll
Beautique brow pencil
L'oreal HIP duo in Precious
Wet N Wild Idol Eyes pencil in Pixie
CG Brown Smolder on the outer part of my lid
Dark brown liner
E.L.F Dramatic lashes + Rimmel mascara on bottom lashes
Maybelline Color Sensational gloss in Sweet & Sassy
When my hair lacks volume I compensate with large hair thingies. My makeup is blah here, but I like my enormous flower.