I'm going to get back to posting regular fotds this week starting tomorrow or so. Every now and then I go a couple weeks without wearing much makeup. It's not that I really get bored with it, but I like to take a break from it sometimes.
I went shopping today...bought four pairs of shoes and a belt. I think that brings my shoe count up to 116? I probably should toss out 4 or 5 of those though...former favorites I've worn over and over to the point that they're worn out but I don't want to throw them away.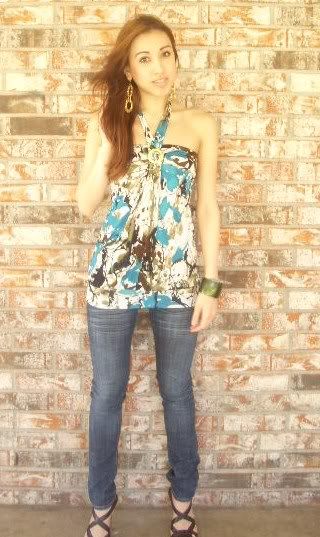 My very offensive 14 year old brother wanted me to take his pic and post it too. Dumbass shaved his eyebrows off last night out of boredom. He's done it a few times before, and they always grow back just how they were before. Why is it that my brows never grew back to normal after all my overplucking in the 7th grade? Not fair.