Just light blue with a darker blue in the crease. Something got in one of my eyes so it's icky and red.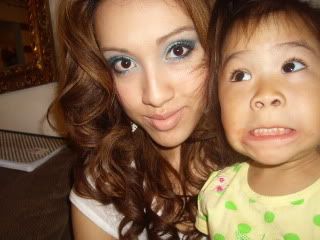 I have to put her hair up really high in order to get the hair in front out of her face. It's still pretty short in front.
I did this last year on one of those virtual makeover sites. Sexy huh...