Actually that is a lie; I'm just tired of naming my posts Gray FOTD, This FOTD, That FOTD, etc.
Viva Glam II was my first Mac lipstick. I rarely touch it so I used it today. My hair is an unbrushed shitpile today, but I don't care enough to mess with it right now.
At least I hid the ponytail elastic. That's a little better than nothing, and a step up from wearing a scrunchie.
I LOVE NYC's Browser brow kit. My brows stay tidy looking all day.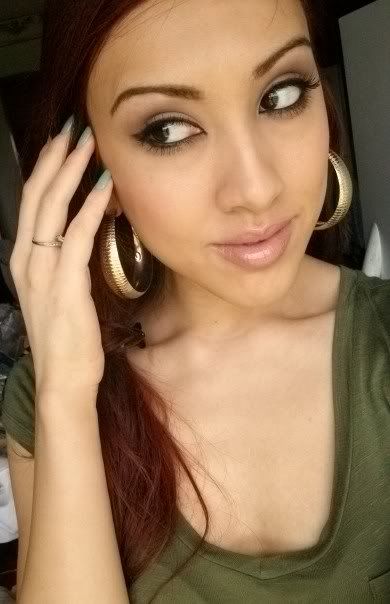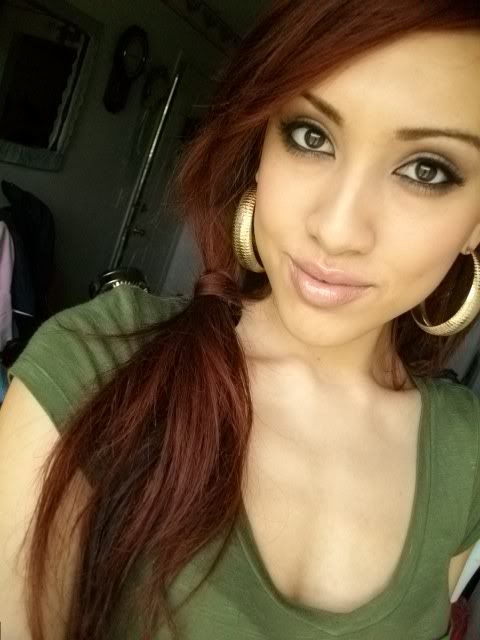 I'm wearing
Hard Candy Tinted Moisturizer
TheBalm Hot Mama blush
NYC Browser kit
L'oreal de-crease
Mac Satin Taupe e/s
Maybelline black gel liner
Falsies from Ebay I think and Rimmel mascara on bottom lashes
Mac Viva Glam II lipstick applied over lipbalm
Completely irrelevant and not makeup related, but I really need to buy Whitest Kids U Know on dvd. My brother, bf, and I have watched it since whenever it first came out, and I really need one of these songs as a ringtone even though they're a few years old.
We gon' make love until you wake up...
I'm totally gay for America...