I just made a twitter,
twitter.com/tiffanybasanta
. Followers are very much appreciated :). I wanted to make it Bighairbiggerlashes, but of course that's a bit too long.
I made a hair curling tutorial that I'm going to upload as soon as the bf is off the damn xbox live. I also did a quick updo from an old tutorial since I've had some requests for that one too.
Updo: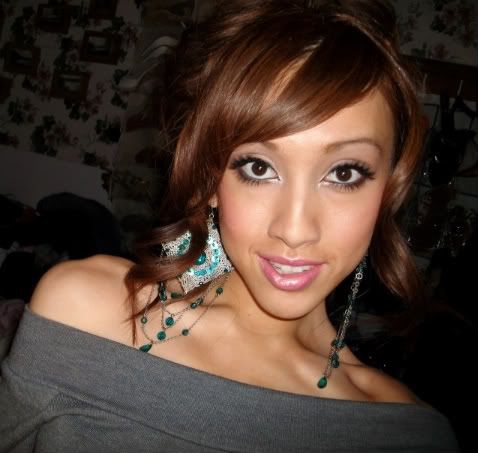 Yesterday's outfit...the belt(I know you can't really see it that well) is my mom's from before I was born.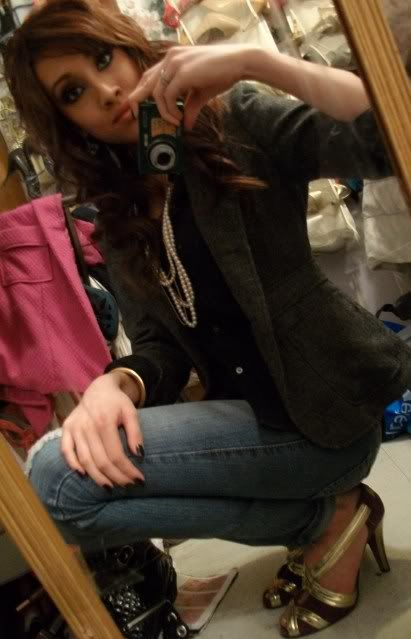 Yesterday's look which I made a video for-